Knowledge exchange with the State Criminal Police Office of North Rhine-Westphalia in Düsseldorf
Back in March this year, an initial knowledge exchange took place between the teams from Airbus Protect and the State Criminal Police Office of North Rhine-Westphalia (LKA NRW), with both being members of the German Federal Association for Information Technology and Telecommunications, Bitkom. At that time, the LKA NRW visited Airbus Protect at the Taufkirchen site near Munich.
Recently delegates for Airbus Protect visited the LKA NRW in Düsseldorf, following LKA NRW's initial visit to Airbus Protect. 
This gave the Incident Responders and SOC Analysts of both teams the opportunity to network once again and exchange ideas about possible collaborations. For Airbus Protect, SOC Analysts Simon Witzgall and Thomas Murschall, as well as Markus Neumaier and Philipp Barthel from the Incident Response Team, were on site.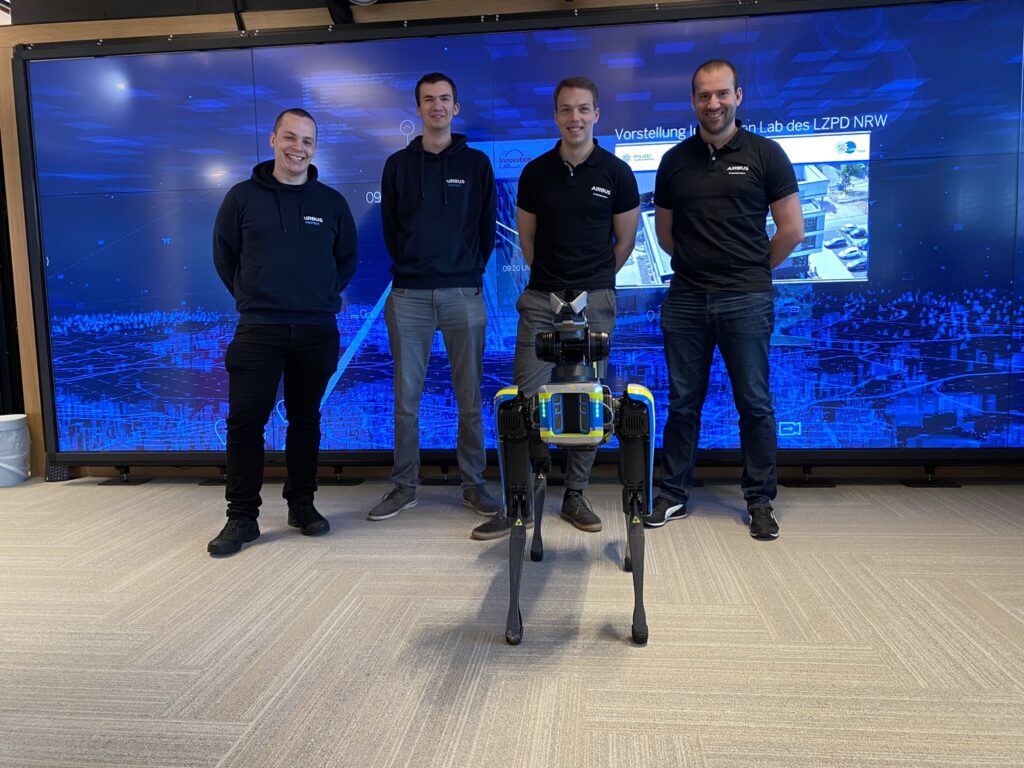 This time, the central topic was the approaches of the LKA NRW in unmasking hackers.
During a presentation, the Airbus Protect Team gained important insights into the working methods of the authorities, in particular information required for a successful prosecution. Since our Incident Response Team provides the customer with a corresponding report after each incident, which also includes a section with information relevant for law enforcement, these insights were particularly informative for our team.
There was also a focus on the work of the LKA NRW on mobile forensics
.
Due to modern encryption techniques, it is no longer possible today to resort to so-called chip-off methods, e.g. securing data by physical extraction when obtaining data. Therefore, special tools for decrypting mobile devices are increasingly used to track down suspected perpetrators. The LKA NRW finally presented their van, which hosts their mobile data acquisition and analysis lab, to our team.
We would like to thank the team of the LKA NRW for the engaging exchange and look forward to seeing them again soon! If you would like to learn more about our cybersecurity solutions, please feel free to contact us.